Take My Intimacy Quadrant Relationship Quiz
and discover your "Mate Type" in your marriage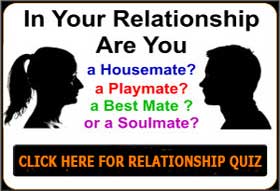 Hello, my name is Karen Gosling.
I'm the only marriage coach in the world to promise you a happy passionate marriage, keep the family together, and learn relationship skills you can use for life within 8 weeks… or I'll work with you until you do.
I'm passionate about helping individuals and couples improve personal happiness, self-esteem and connection.
I know that marriages aren't always easy … In fact, sometimes they are downright dreadful! But we humans are social creatures and designed to be in relationship, and the research tells us that we live longer and are way healthier if we are in a happy marriage.
So that's a pretty good reason to fix your troubled marriage!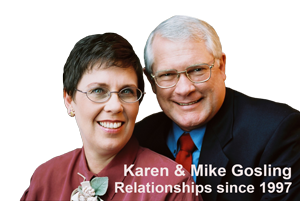 My husband, Dr. Mike Gosling, and I are full time marriage counsellors, coaches, and mentors helping couples in troubled marriages through;
I look forward to you joining me.
Warmly,
Karen